Consultants

Consultants – we contribute with excellence
We have consultants who can help you in areas such as management, business development, system development and integration. Our consultants typically have good experience of our prioritized customer segments.
As a result, they have developed a huge understanding for and knowledge about the business area, its different data models and standards. This makes it easier for them to understand your needs and can therefore bring you results which creates positive effects.
System Development
We are convinced that more than deep technical knowledge is needed to help our customers develop their businesses efficiently. Our specialists have the necessary competence and qualities to apply their technical knowledge to each customer's unique situation.
Web Development
Sveral of our system developers also specialize in web development. Here we have competence in among other things graphic design, usability and accessibility.
Mobility
Our customers businesses often include vehicle fleets and field activities. That means that we can offer competence within design and usability for mobile solutions as well as communication solutions.
System architecture
System architect is a general description for those people who are responsible for the technical design of whole or parts of an IT project or system. Today one often chooses to define the role as system design.
Integration
To integrate a system or processes is something we work with in almost all projects. With the right solution the system can give better support for not only individual use cases but also business requirements thus reducing costs for maintenance and further development.
Mentoring
Our mentors within development help individuals or the whole team to be more efficient in their professional roles. Often, it's about offering help and support in working with methods and concepts such as Agile, Test Driven Development and Domain Driven Design, and service-oriented architecture but can even be in technology areas. Mentors can also be a sounding board or advisers to IT managers or other managers in the organization introducing technological changes, change of software platform or integrating a new system.
Specialist consultants
We offer a wide range of specialist services. These span many different areas, from strategic advice to development, competence in a specific Microsoft product, and implementation of an IT system. We offer our services based on highly technical competence and experience of projects of varying size and from several different branches.
Project Management
Triona has solid competence in project management and has considerable experience in leading projects in a customer organization or a project where Triona is responsible for the whole project implementation. Our project managers are used to the demands made by agile and traditional development projects, but also have considerable experience in running other projects such as business development, investigations, and implementation projects. Project managers' work follows accepted project management methodology for project planning and control and development work.
Test
In general, there is an increasing awareness of the value of structured and competent quality assurance in IT activities. To meet the demand in our own and maintenance assignments as well as customer projects Triona has employees whose competence focuses on test management, test, and quality assurance.
Business development
Triona has employees with broad experience in analyzing and developing customers' business processes with or without developed IT support. The basis for this is competence within the customers business areas as well as experience, and a toolbox with techniques.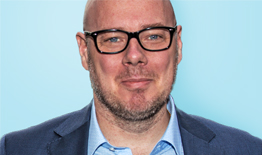 Johan auttaa
For more information about our consultants, ask Johan.
Johan Larsson
+46 73 732 61 56
Lähetä s-postia